Product Description
High speed high accuracy high durability GER Type nuts
Brief introduction
High Precision Accessories ER collet nut for GER type handle, the knife rod, extension rod nut.Selection of high quality spring steel, has a higher flexibility and service life.The clamping force, clamping range, high precision, used for boring, milling, drilling, tapping, grinding and engraving processing. ER collet all through high precision grinding, precision manufacturing line with the German DIN 6499 specifications.
We also have many kinds of NUTS ,such as ,A type,GER type,MS type,UM type,M type ,KM type,NER type,and so on.The size of GER Type is GER8,GER11,GER16,GER20,GER25,GER32.
Comprehensive features of GER nuts
1.Material:20CrMnTi.
2.Heat treatment and thermal aging treatment have improved the stability of accuracy and dimensions.
3.Thread and a slope of 30 degrees have once molding processed.The tolerance class of thread use 4H,accuracy detected one by one.
4.Pre-balance is G2.5-20000RPM.
G2.5-30000RPM.
G6.3-18000RPM.
5.Surface coating processing treatment,improve surface hardness and endurance,cleaness better,antirust,accuracy more stable,surface more smooth,feel comfortable,appearance nice.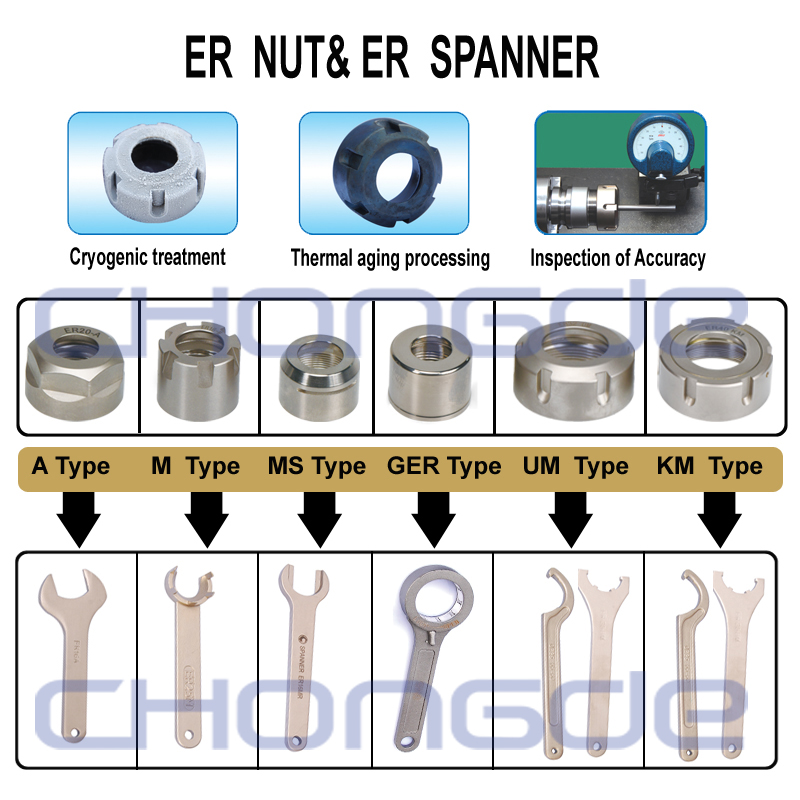 How to install the collet nut?
1.Put the collet into the nut,turn the collet slightly.Push it into the nut at the offered direction evenly when the offset flange sinks into the undercut of the collet.
2.Fix the nut and the collet on the spindle rotate the nut until the collet is in pressing,Wipe the straight shank of cutter,and instert it into the polot hole.Tighten the nut with a wrench tilll the cutter is clamped heavily(Caution:never tighten the nut without cutter in it for it will break).
3.When changing the tool.Loosen the nut and it shall bring out the collet and the cutter together.And then draw the cutter out push out slightly the collet in the offered direction,it shall be ready for any change of the cutter.
Features:
The special structure is for balance to make sure the status of circular uniform distribution.
The collet chuck will not be loosened during machining, and please assemble and disassemble the chuck as the marked direction.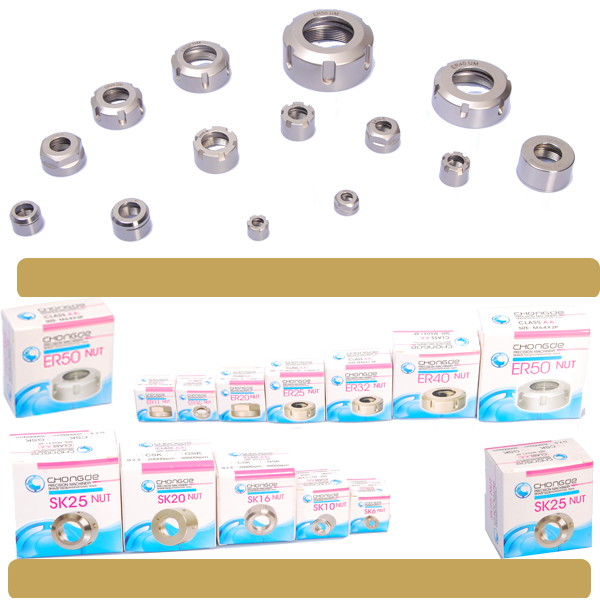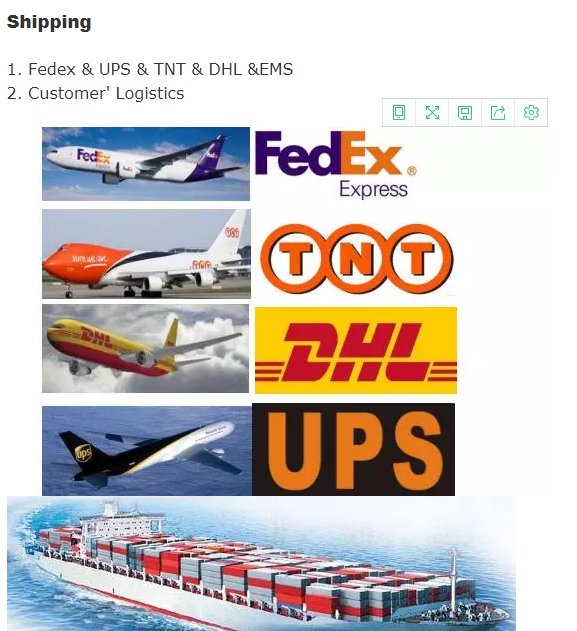 1.Package: plastic boxes and also can pack according to your requests.
2.Delivery time:Sample within 7 days and others 35 days.

I Fast reply

II Favourable price

III High quality products

IV Fast delivery

V Good after-sales service

1.Are you factory or Trade Company?
We are industry and trade integration.

2.Could you supply samples?
Yes ,free samples for some products.

3.Where do you export?
The whole world.

4.Could you produce non-standard products?
Yes ,we can .Please supply samples or drawing.

5.What are the shipping ways?
By intemational express,by air ,by sea are all OK.

6.Do you have minimum order quantity?
Conventional Products don't have.The minimum order quantity of non-standard products is 50pcs.

7.What's your delivery time?
Less than 25 days after order confirmed.