Product Description
High Speed NT40-OZ(EOC) Collet Chuck For CNC
Products advantages:
1. NT40-OZ Collet Chuck , the unique design of nut: high speed cutting, reduce drag and cutting noise and improve work efficiency,Balance for G2.5 30000rpm. G6.3 12000rpm.
2. NT40-OZ Collet Chuck, general purpose high speed, high precision machining, cutting effect is good.
3. NT40-OZ Collet Chuck, surface"environment protection",special coating surface treatment,improve the hardness and endurance of the surface,cleaness better,accuracy stable,surface
4. NT40-OZ Collet Chuck, higher system accuracy.
5. NT40-OZ Collet Chuck, higher system stiffness.
6. NT40-OZ Collet Chuck, better dynamic balance.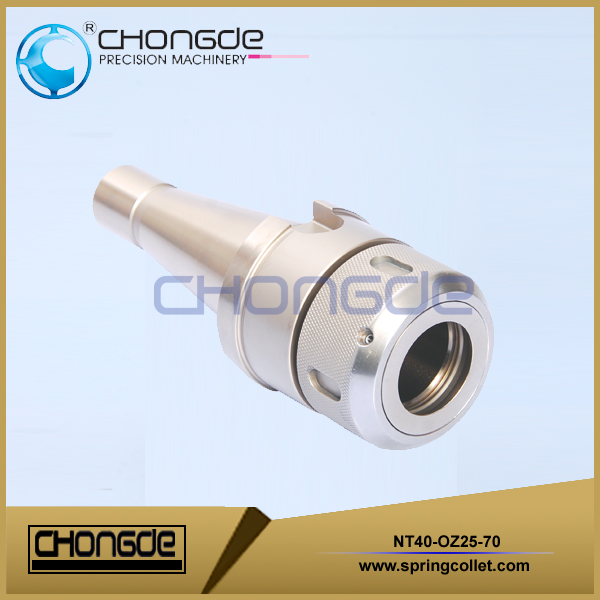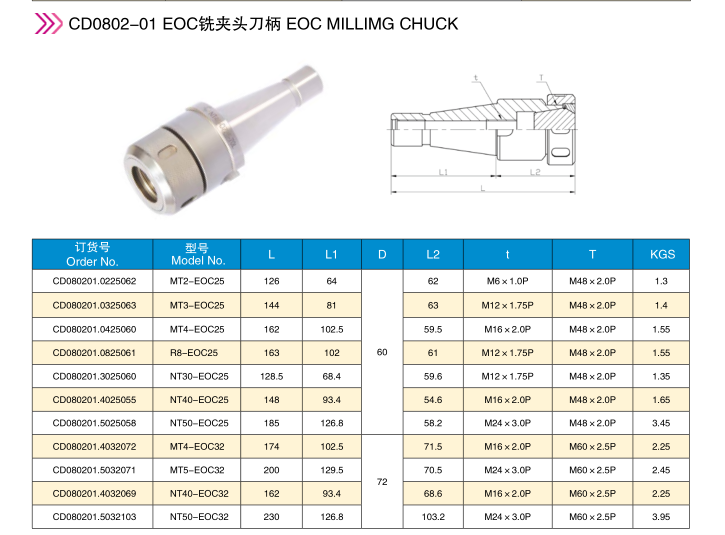 Specification
1. Material: 20CrMnTi
2. Hardness: HRC44-48
3. Progress steps 1mm or 1/64"
4. Sincerely service
Supply high quality of R8 Round Collets:
(1) Hardened and Ground.
(2) Size: 2mm~24mm or 1/16''~1-1''.
(3) Individual NT collets or NT Collet Sets are available.
(4) NT Square Collets, NT Hex Collets and NT Emergency Collets are available.
(5) Please refer to the following tables to get our detailed Model No. S.
Except above R8 Collets, we also supply 5C Collets, 3C Collets, 3AT collets, Morse Taper Round Collets and other Lathe Accessories, Milling Accessorizing and Drilling Accessories.
For more details of our products, please kindly visit our website to browse . You can also directly contact us to get further assistance.
Products advantages:
1. high temperature treatment, hardness uniformity.
2. full bright appearance, good elasticity
3. precision stability, durable and not easy
4. Accuracy: made in 20CrMnTi numerical control handle, have higher service life.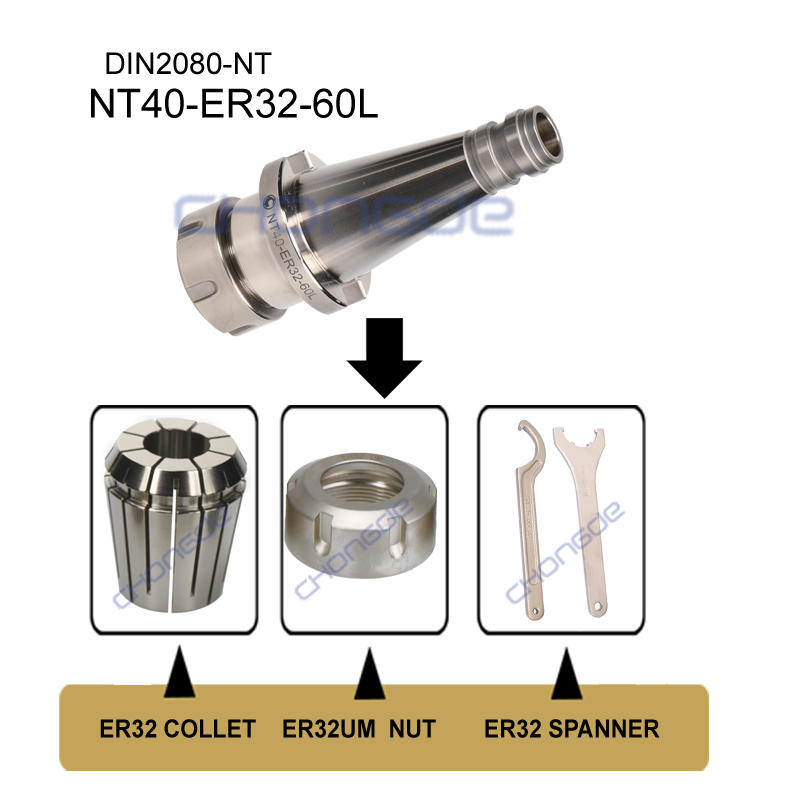 We are specialized in researching,producing and developing many kinds of collets,CNC Machine Tool Holder, ER nuts,ER spanners,machine vises,fasteners etc. With high quality and full varieties.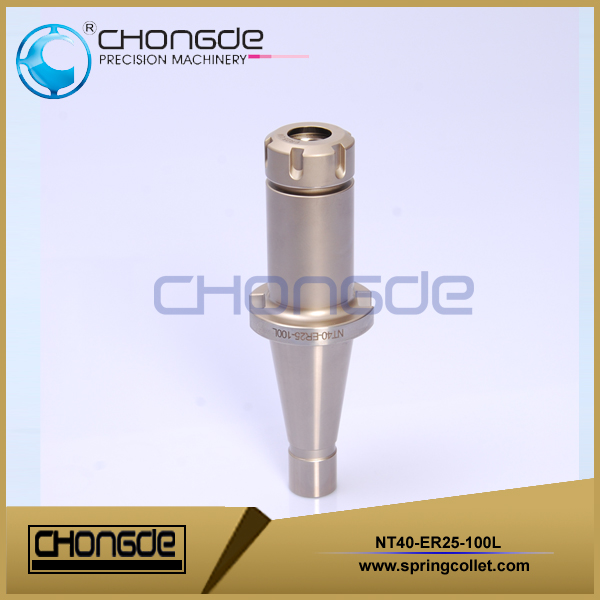 Surface roughness is reduced ,precision stability improved.
The collet chuck surface uneven texture,after polishing,the surface roughness can be leveling ,smooth and shining surface.At the same time filling surface pores scratches and other surface defects,thus improve the fatigue strength,corrosion resistance increase.

Don't influence precision.
Chuck surface is coated ,the layer is evenly ,Chemical plating solution dispersion degree of almost 100%,nickel layer is thin ,thickness is about 3u-5u,this special coating can reduce Spindle abnormal wear and tear ,Don't influence precision.

Anti-rust,anti-corrosion,durability better.
Coating adhesiion strong,enhance hardness,and anti-rust better in different surroundings,such as acid,alkali,ammonia,salt etc.Overall nickel coating ,including inside and outside cone,even if you do not take any anti-rust actiions ,it will not rust either,don't influence processing precision and spindle .Improve cleanness,precision more stable,surface more smooth,feel more comfortable and appearance nicer .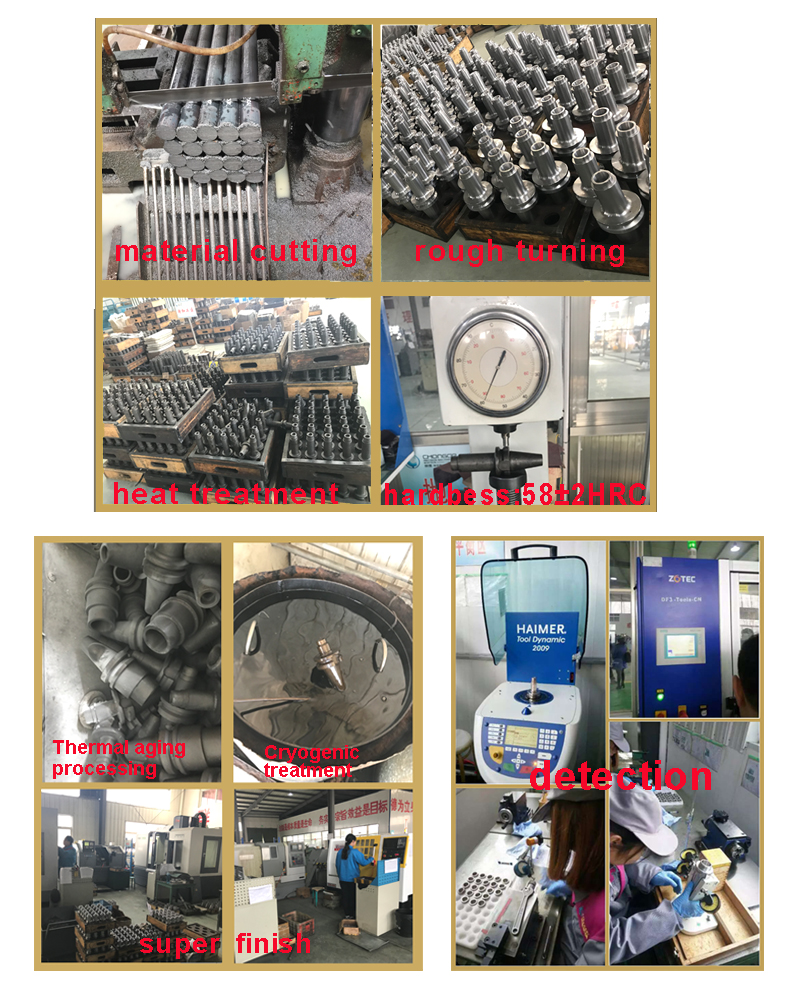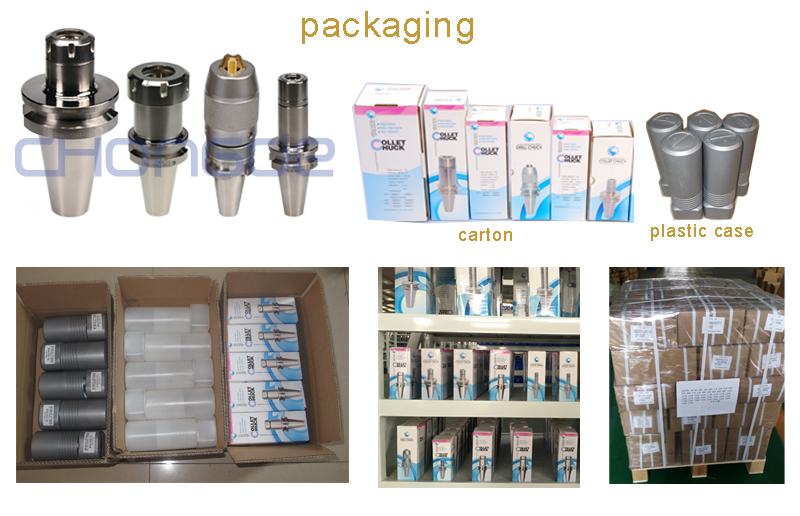 1.Package: plastic boxes and also can pack according to your requests.
2.Delivery time:Sample within 7 days and others 35 days.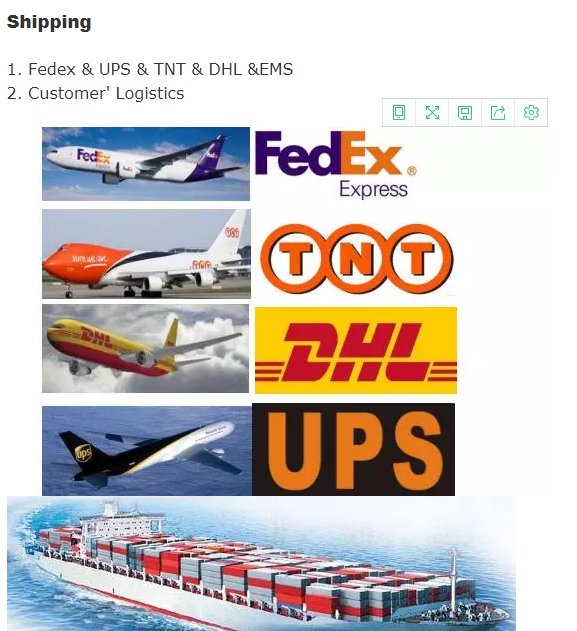 I Fast reply
II Favourable price
III High quality products
IV Fast delivery
V Good after-sales service

1.Are you factory or Trade Company?
We are industry and trade integration.

2.Could you supply samples?
Yes ,free samples for some products.

3.Where do you export?
The whole world.

4.Could you produce non-standard products?
Yes ,we can .Please supply samples or drawing.

5.What are the shipping ways?
By intemational express,by air ,by sea are all OK.

6.Do you have minimum order quantity?
Conventional Products don't have.The minimum order quantity of non-standard products is 50pcs.

7.What's your delivery time?
Less than 25 days after order confirmed.