Product Description
HSK63A-FMB20-104L
HSK Series CNC Tool Shank, used in the clamping of the cutter with the radial drive groove, such as the face milling cutter, the vertical disc cutter, the set type end mill, high speed and high precision machining .Mechanical spindle and cutting tools and other accessories.High Precision HSK shank Tool Holder ,balanced G6.3 or G2.5 For choose.
HSK Tool Holders for mechanical spindle and cutting tool and other accessory tool connection. Is a simple, popular spindle shank connection standard, mainly HSK30 HSK40 HSK50... Etc.. Mold industry, and high-speed engraving machine, used more.
Attaching importance to the reserch and products,we employs many experienced and skilled technicians,so that precision machining can be made according to samples or drawings.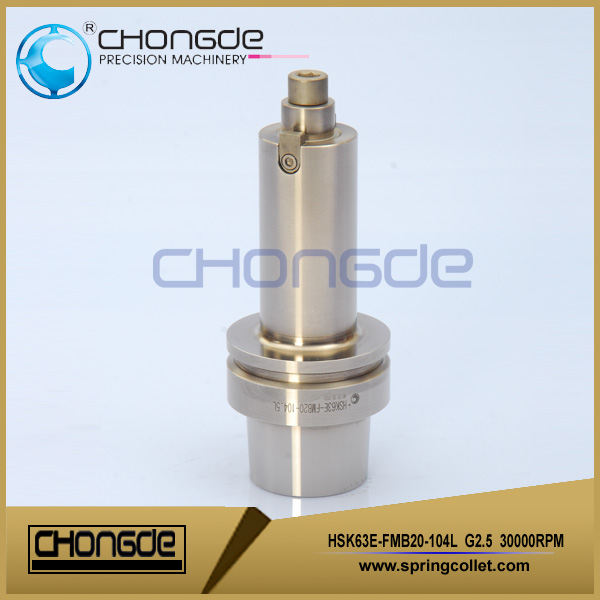 We are specialized in researching,producing and developing many kinds of collets,CNC Machine Tool Holder, ER nuts,ER spanners,machine vises,fasteners etc. With high quality and full varieties.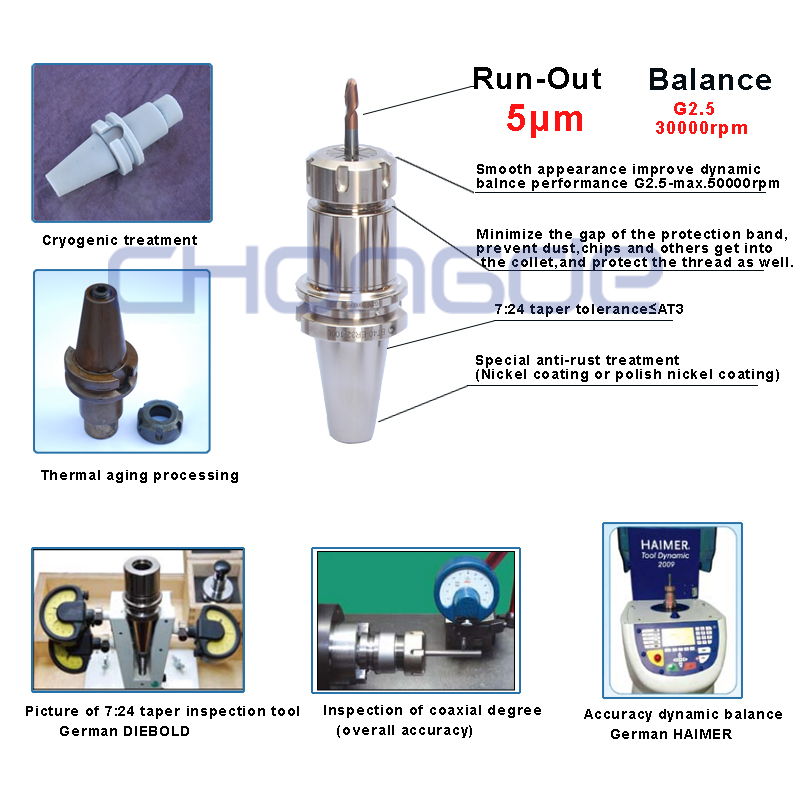 Specifications

HSK63A-FMB20-104 CNC tool: tool system can carry out cutting at high speed, shall meet the following conditions:
1.The precision of the system is higher.
The precision of the system including the system positioning accuracy of clamping and cutting repeat positioning accuracy, the former refers to the connection precision CNC tool and a knife holder and spindle; the latter refers to the consistency of the tool system accuracy at each change of cutter. The tool system has higher precision of the system, in order to ensure the high speed machining tool system under the condition of the static and dynamic stability.
2.The system of high stiffness.
Cutting tool system for static and dynamic stiffness is one of the important factors affecting the accuracy of machining and cutting performance. Lack of rigidity of tool system will cause the tool vibration, thereby reducing the machining precision, and intensifying the tool wear, reduce the service life of cutting tools.
3.good dynamic balance.
High speed machining conditions, the imbalance of micro mass will cause huge centrifugal force, the sharp vibration caused by machine tools in the process of. Therefore, high speed cutting tool system for dynamic balance is very important.

Products advantages
1. clip in the design of the site, to prevent vibration, clamping force, high accuracy.
2. by cryogenic treatment, to ensure the quality stability, durability and no deformation, excellent wear resistance.
3. rigidity to improve, more durable, more productive.
4. suitable for milling machine, can do heavy cutting, precision cutting use.
5. this special steel material is stable, not easy to deformation, has the advantages of not easy to crack, quenching hardening, electroplating coating.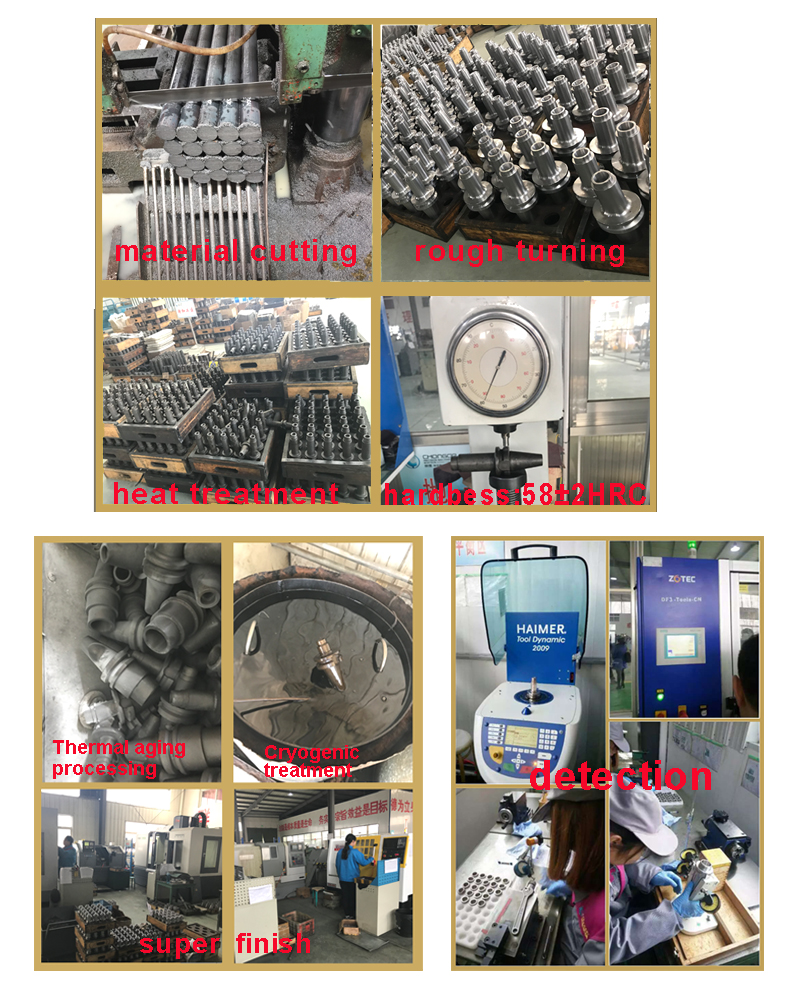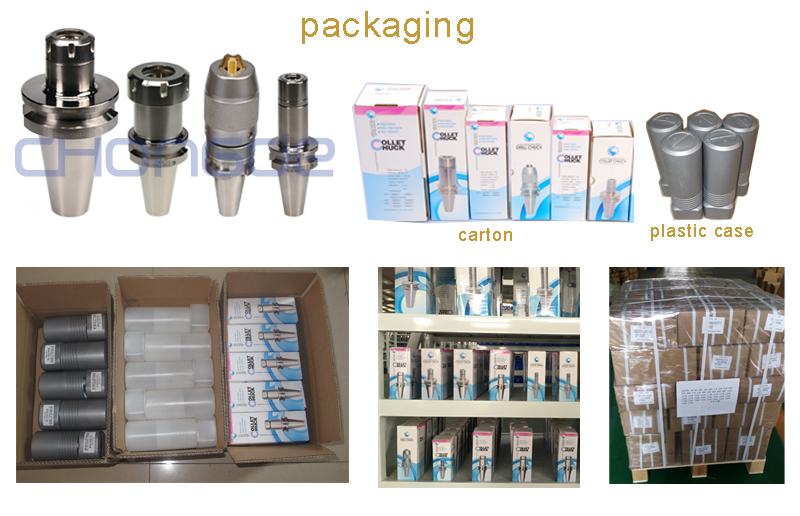 1.Package: plastic boxes and also can pack according to your requests.
2.Delivery time:Sample within 7 days and others 35 days.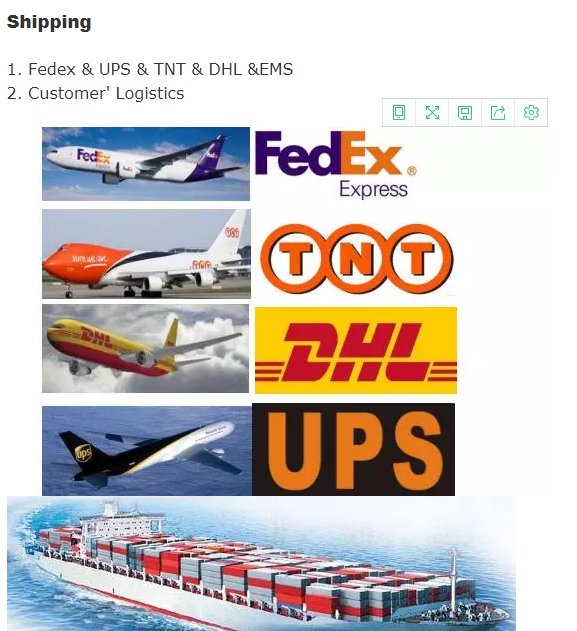 I Fast reply
II Favourable price
III High quality products
IV Fast delivery
V Good after-sales service

1.Are you factory or Trade Company?
We are industry and trade integration.

2.Could you supply samples?
Yes ,free samples for some products.

3.Where do you export?
The whole world.

4.Could you produce non-standard products?
Yes ,we can .Please supply samples or drawing.

5.What are the shipping ways?
By intemational express,by air ,by sea are all OK.

6.Do you have minimum order quantity?
Conventional Products don't have.The minimum order quantity of non-standard products is 50pcs.

7.What's your delivery time?
Less than 25 days after order confirmed.